Shadow Boxing App
Practice boxing anywhere without gear with our virtual coach.
Pick from many workouts
from HIIT to freestyle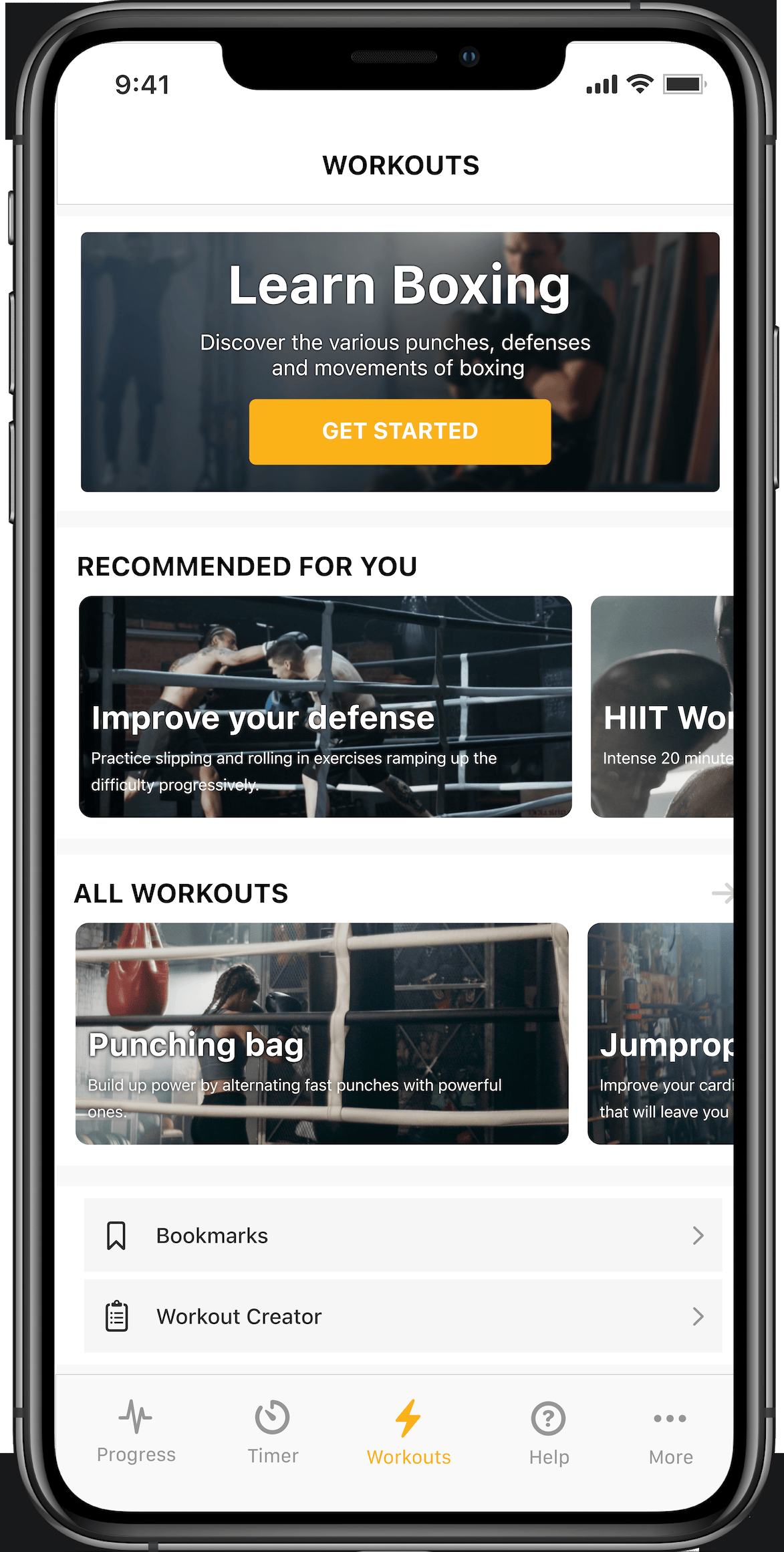 Follow audio cues
just like doing virtual pad work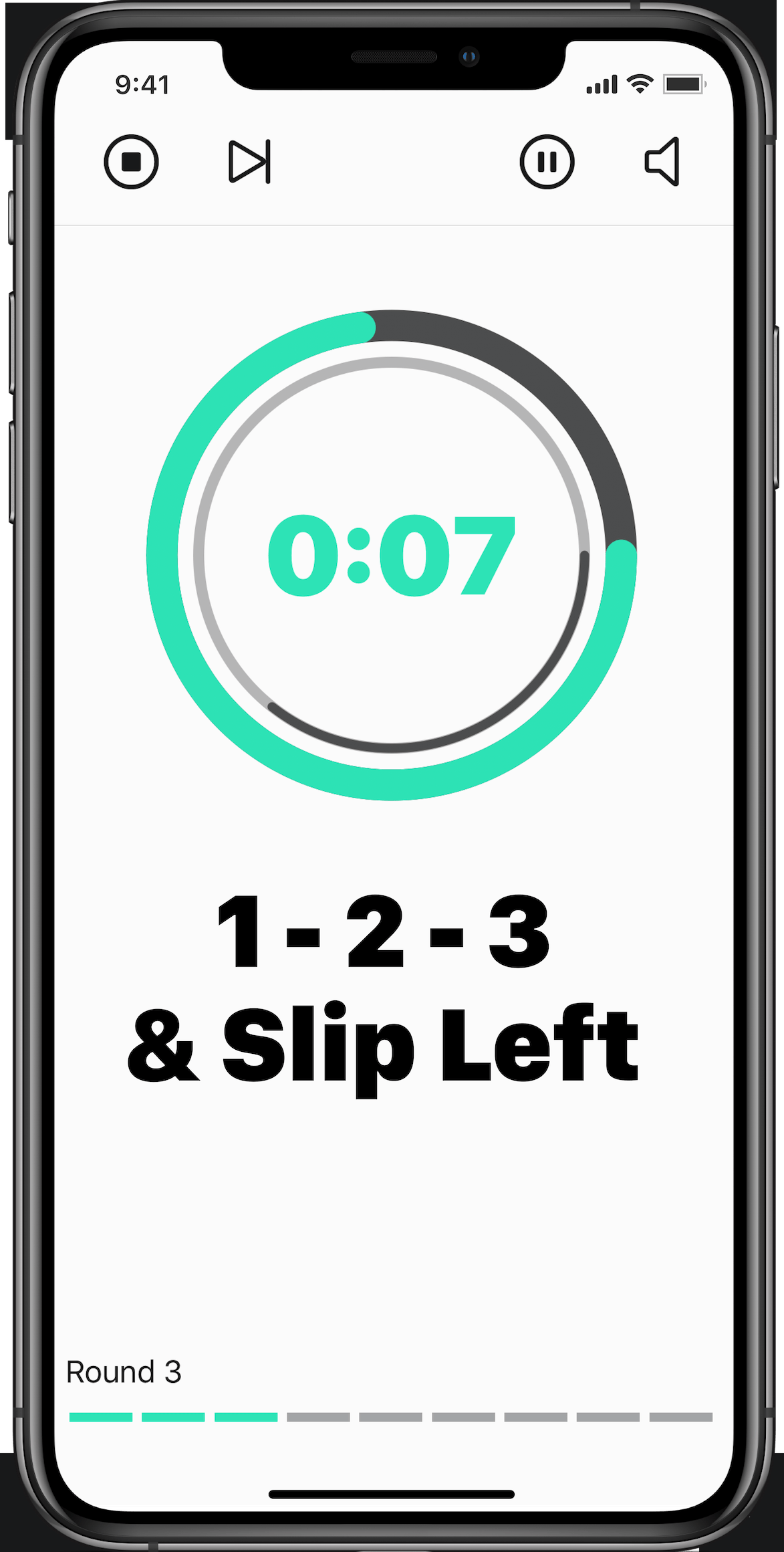 Entirely customizable
set the exercises, the intensity...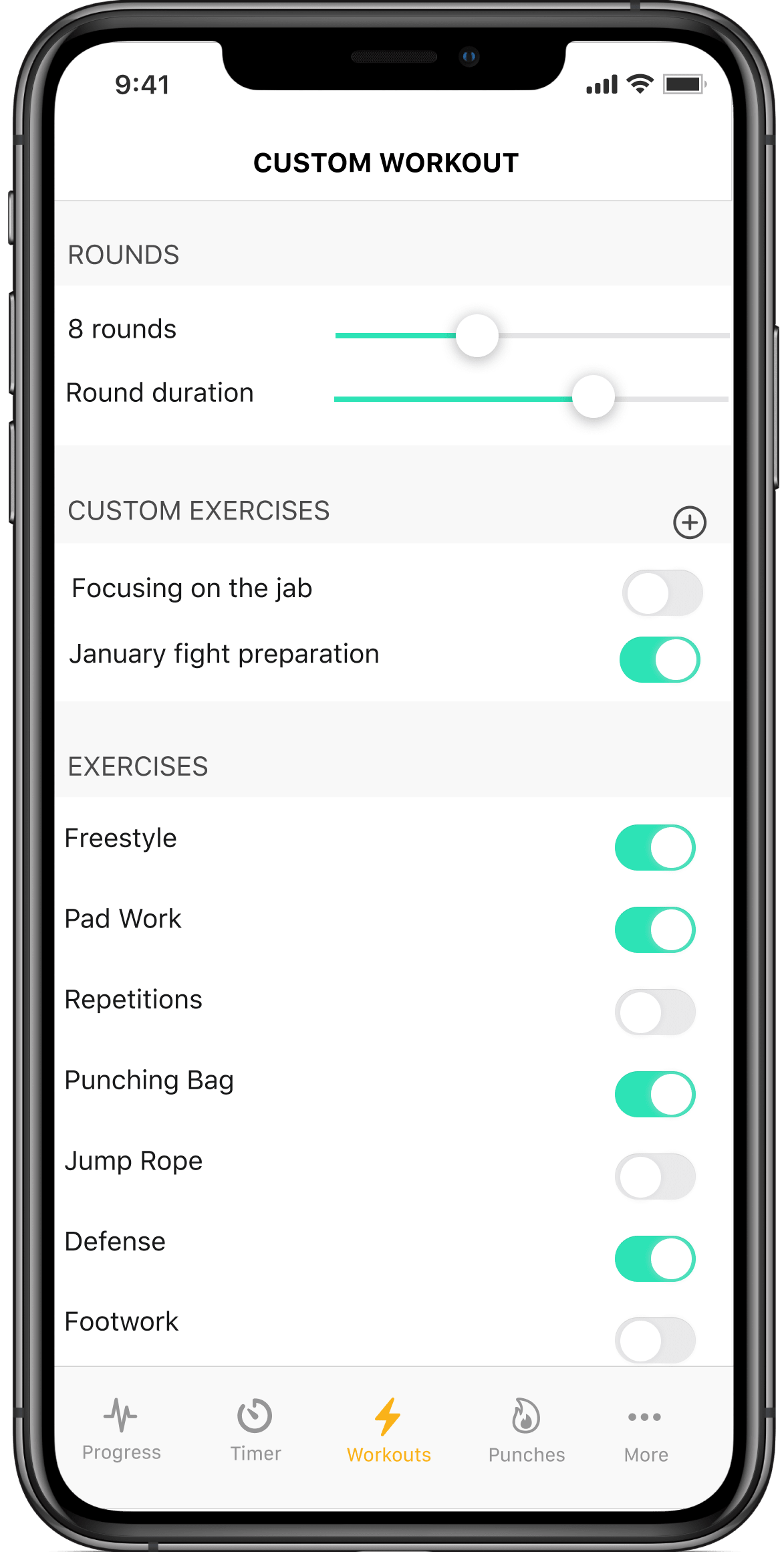 Mirror mode
record yourself boxing & improve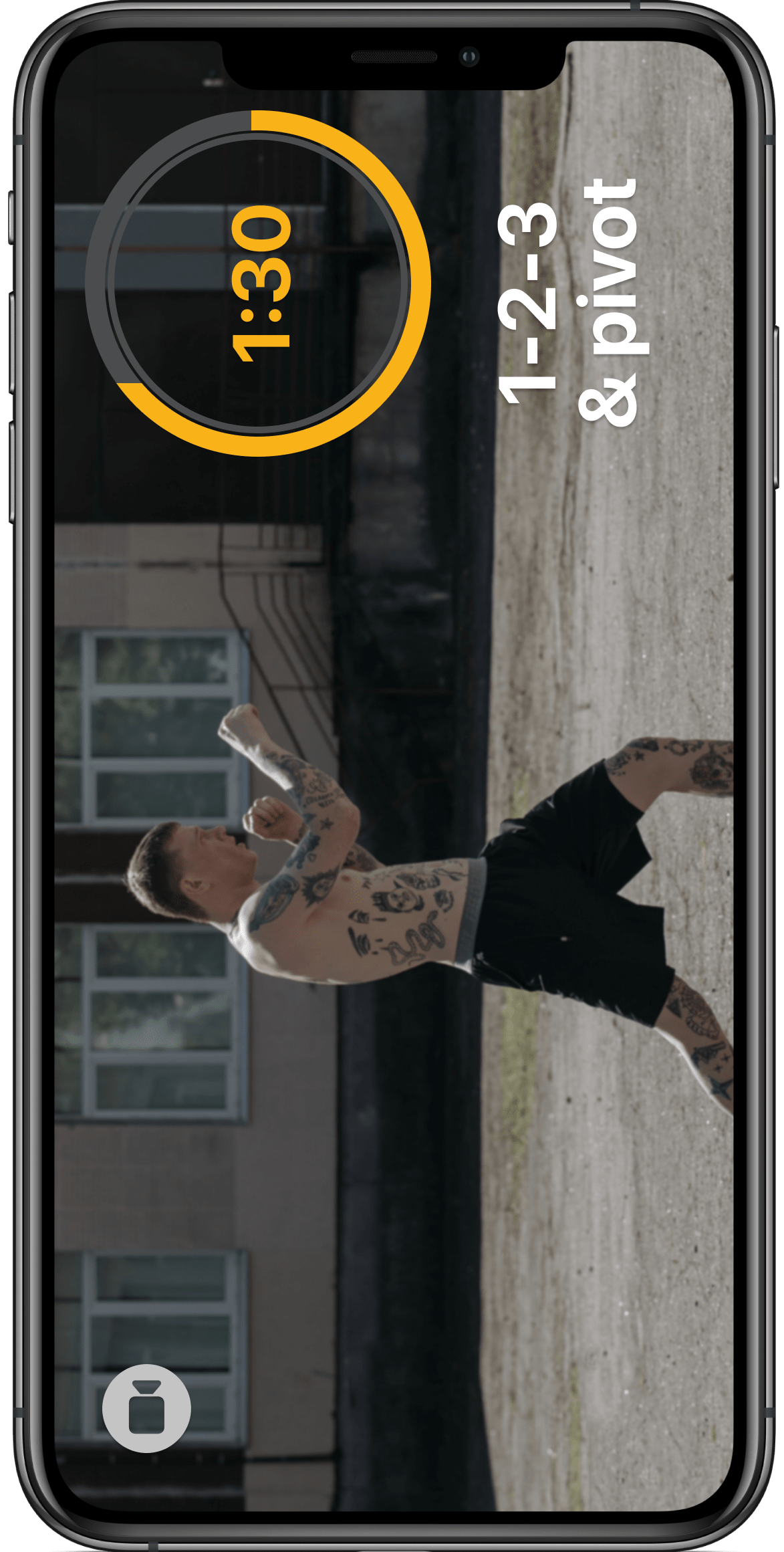 Free round timer
efficient and without ads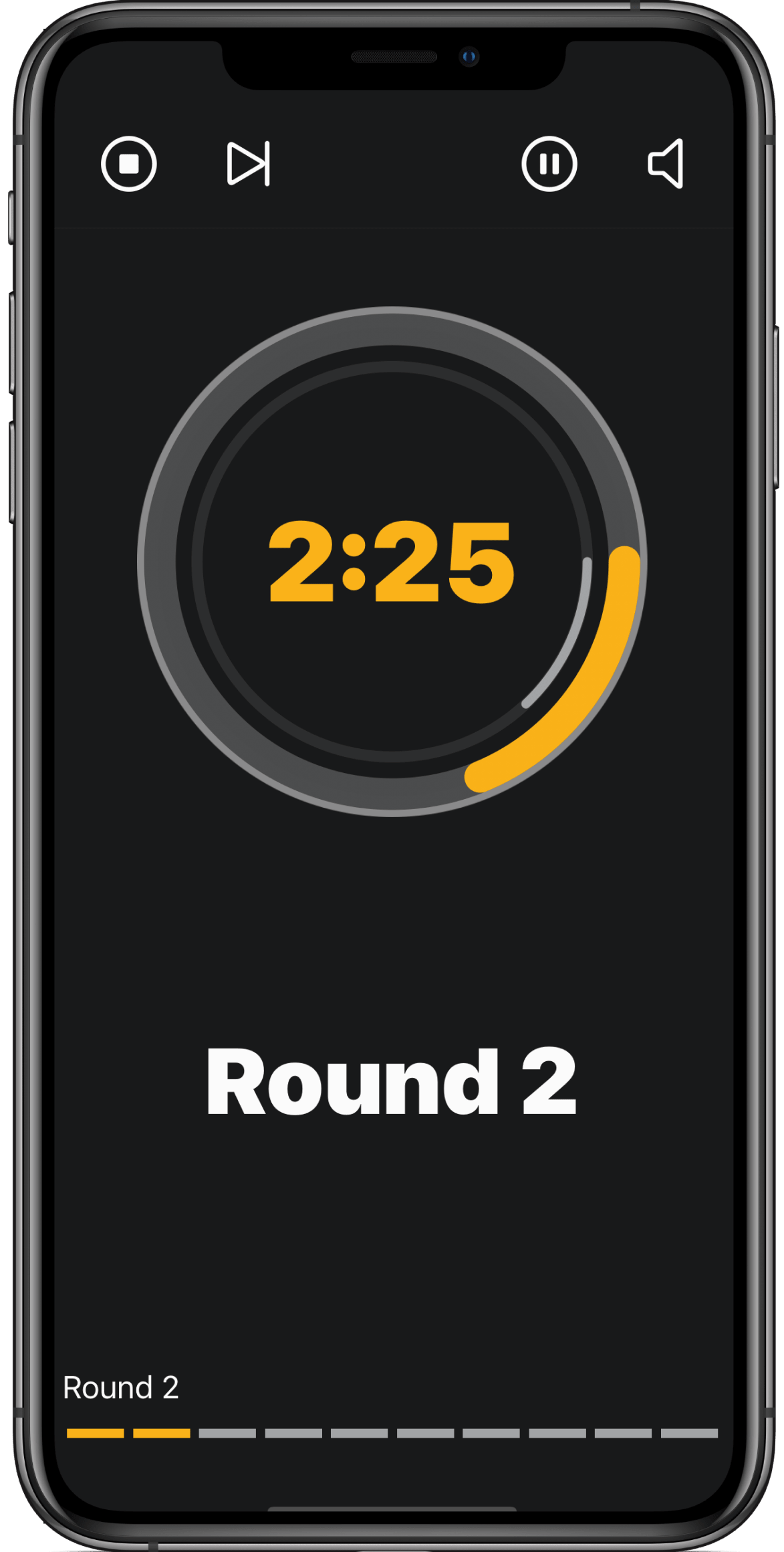 Statistics
track trainings, stay motivated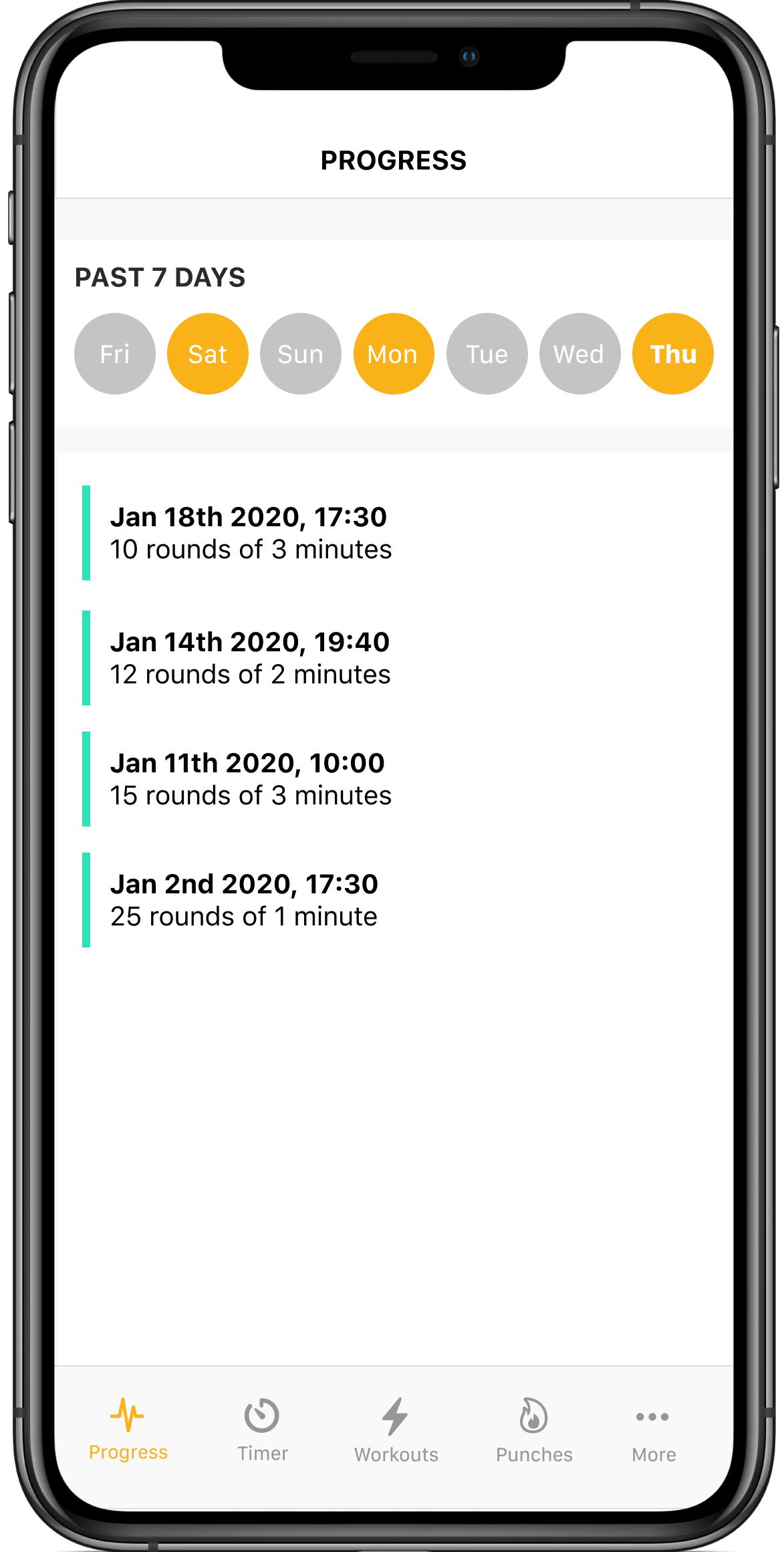 Pick from interesting boxing workouts
FREESTYLE
Box for 6 rounds of 3 minutes with a coach giving you audio directions.
20 MINUTES HIIT
High intensity training to build explosive power & increase stamina
VIRTUAL PAD WORK
Simple combos to execute when called as well as some freestyle
INSANITY
Warm up and get ready for 25 minutes of non-stop action
PUNCHING BAG
Work on the bag with various exercises & some freestyle
PUSHUPS
Quickly alternate between shadow boxing freestyle and pushups
DEFENSE
Work on dodging incoming attacks and countering
7 MINUTES CHALLENGE
Follow commands and get your heart pumping even without much time.
JUMPROPE
30 minutes workout with simple jumprope exercices
DODGE
Focus on reaction speed. It's simple, just don't get hit!
CIRCUIT TRAINING
Quickly go through a lot of different exercises
See
more boxing workouts
or try them out by downloading this shadow boxing training app for iPhone
Verified reviews from the App Store
⭐️⭐⭐⭐⭐
Great app for boxers who want to train anytime, anyplace
I use this app whenever i can, wherever i can, I'm not one to usually review apps but this app is a big help for someone who wants to train while also traveling constantly.
From Lionstrike1111
⭐️⭐⭐⭐⭐
Excellent Digital Coach
I live in a rural environment with no access to a boxing gym. This app mixes up the training well and acts as an excellent on-the-go coach.
From puffychipmunk
⭐️⭐⭐⭐⭐
Great app!
Works perfectly for me it's simple and allows me the freedom to modify my training session, definitely recommend!
From T-jockey
⭐️⭐⭐⭐⭐
Perfect boxing app
Was the exact timer app I was looking for. No more stock iPhone timer! You can tell this was made by someone who actually fights. The shadow boxing workouts are great too!
From KKCBB
⭐️⭐⭐⭐⭐
Brilliant
I've been around boxing gyms for a few years and the only bit I've never got into is shadow boxing. This app has me hooked though, really great simple tool and I can actually feel my natural rhythm improving. Can't recommend it enough - whether you are looking for a workout or relax/cool down at the end of a day. Great free content and the subscription price is an absolute bargain. Thank you!
From @notsicknote
⭐️⭐⭐⭐⭐
Best app of its kind
Very useful to have this if you've got a space to work with and your gyms closed.
From bluecrayon123
Follow along many different boxing exercises
You can pick from a lot of boxing exercises and workouts to train at home. For instance you can grab your heavy bag and follow along workouts that will alternate quick 1-2s with strong and heavy punches. You can also just do some freestyle with the app only giving you guidance and ideas. If you like more guidance, you can just follow along as the app calls out punches!

Freestyle
lets you do your own thing with an audio coach giving you directions

Pad Work
will give you simple combos to execute when called out by the app.

Bodyweight exercises
a simple but effective exercises to build strength for more explosiveness.

Jump Rope
lets you practice your boxer skip and is a great way to boost your cardio.

Repetitions
gives you one combo to practice for an entire round.

Punching Bag
alternates non-stop fast punches and powerful combos to build explosiveness.

Active recovery
allows you to slow down while throwing simple punches with defensive movements.

Dodge
focuses on reaction speed, slipping and countering with simple punches.

Tutorial
to learn about the app and boxing. It's accessible via the workout tab.

Defense
exercises focus on combinations including defensive movements.

Footwork
exercises focus on combinations including defensive movements.

... and more
We are adding new exercises and workout regularly
Discover the top heavybag apps to train at home, including Fightcamp, Punchlab, The Shadow Boxing App or Heavybag Pro.