Why our app has a free boxing timer
When I built the shadow boxing app, the focus was on the workouts. You could pick from various exercises, define the combos you wanted to practice, workout with your heavy bag and so on, and this was supposed to be all I would work on.
Where are the good free boxing timers?
However, as a boxer it always was very annoying to not have a well made boxing timer available on iOS. At first I would be sparring at the gym and would struggle restarting the default iPhone timer. I then downloaded a few apps, and they all had problems.
Either they were free, but filled with ads, or they were too expensive for just a simple timer. They would add a ton of features to time HIIT or Tabata training which I didn't care for. This made the whole experience way more complicated than what it needed to be.
What I really needed
Really when you're sparring you only need a timer that is:
Simple to use because you'll be tired
Allows you to set a round duration (but defaults to 3 minutes)
Has a good volume, because you're not going to hear it while getting punched in the face
With a large font and visual cues so you can check the time remaining quickly & from afar
Since I didn't find it, I decided to build it and release it for free as a sub section of the Shadow Boxing App.
It's available for free
It's now built and looks like this: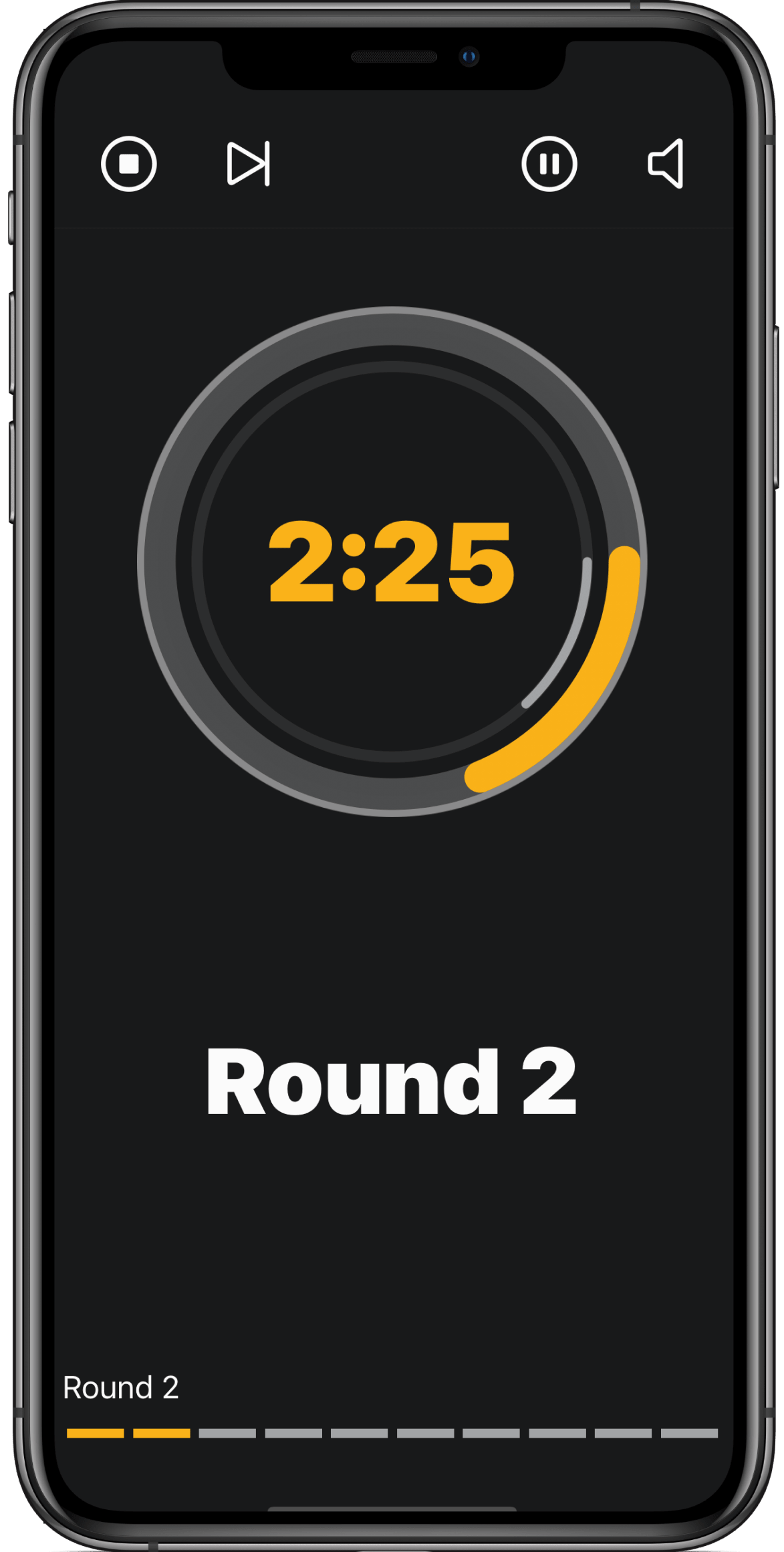 As you can see, it's dead simple, but to me it works great for what I needed it to do: be a timer when I do sparring or some very simple free form shadow boxing.
Overall it's not much, but it fits what I need it to do, and it's completely free and without ads, and it will remain this way as long as the app is available to download!