New heavybag mode in the app
We're releasing a new way to train with your punching bag at home to get more out of this very useful piece of boxing equipment! You can also run this exercise without equipment and it'll work, but this was really designed to be followed on the bag.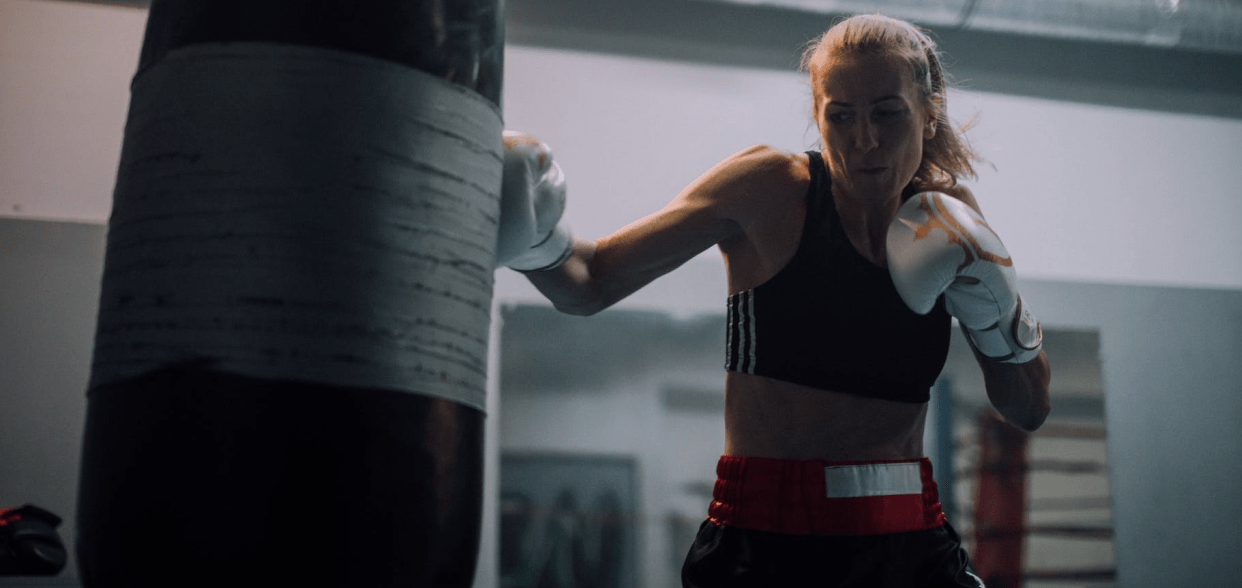 Punching Bag Exercise Focused On Speed
First you'll throw non stop punches. The basic way is to go with 1 and 2s, but you can get creative with your boxing combinations… you could even just throw jabs, but you'll probably get really tired really quickly!
Then, the app will call out a number of punches to throw. Depending on the intensity it could be 1, 2 or 3 punches. You need to punch as quickly and precisely as possible and you won't get a lot of time to do it.
Then it's back to non stop punches.
Now Available on iOS
We think that this exercise is really fun and intense, so we hope you'll like it too!