Reviews of the shadow boxing app
We know that it's hard to commit to an app when training. There are a lot of them out there, each with their specificities. This is why we offer completely free trainings so you can get a sense of how the app works and if it'll fit the way you want to train. Another way to get more insights is reading what people are saying about the app, so keep scrolling and discover what users and publications said about the shadow boxing app!
From boxers using the app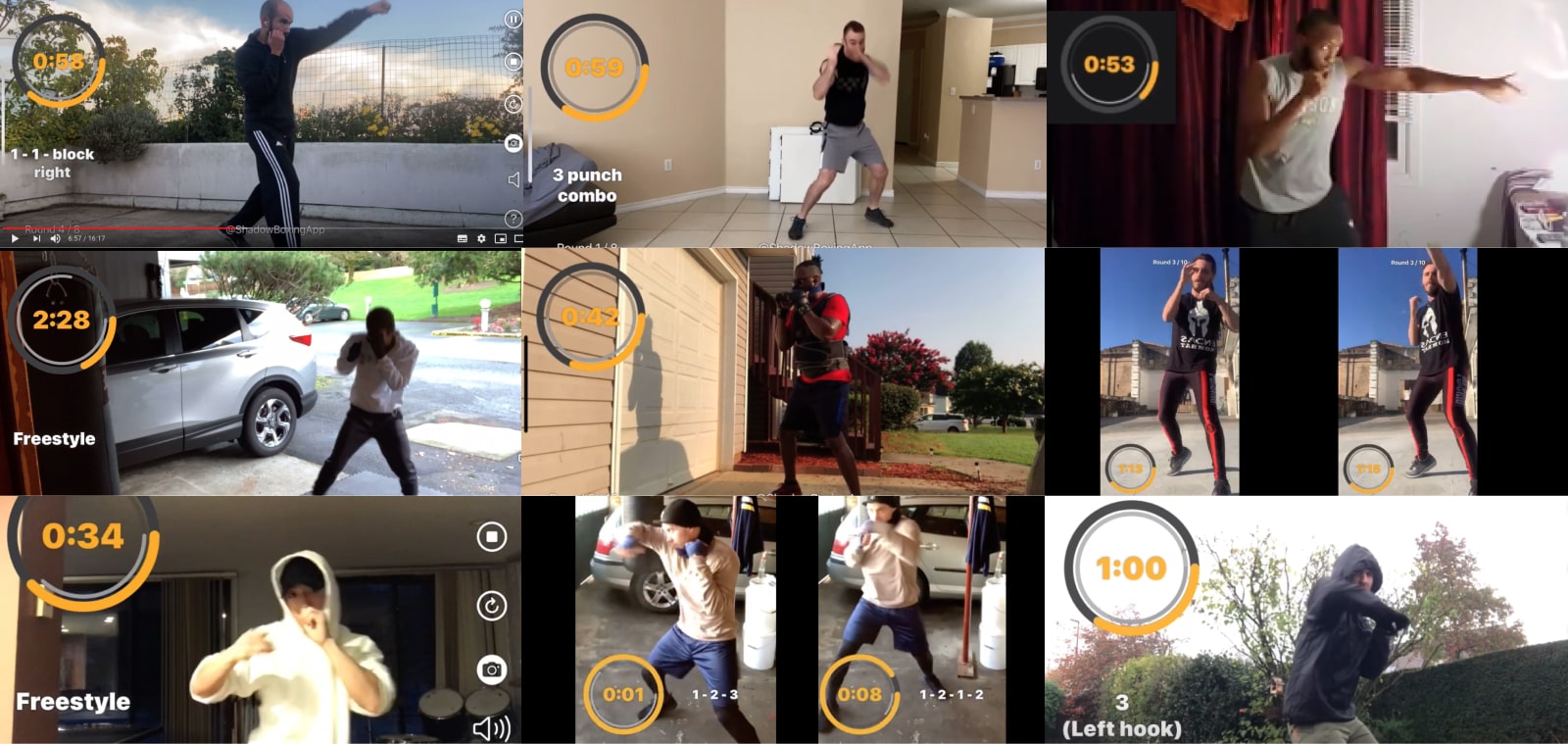 If you are on the fence about starting to use the app for boxing, you can take a look at these real user reviews from the app store. We think that our best advocates are the boxers that use the app every week to train and get better. Because of this, we also listen to all feedback and do our best to keep improving the app so it'll fit what people actually need to stay in shape and improve their technique.
⭐️⭐⭐⭐⭐
Great app for boxers who want to train anytime, anyplace
I use this app whenever i can, wherever i can, I'm not one to usually review apps but this app is a big help for someone who wants to train while also traveling constantly.
From Lionstrike1111
⭐️⭐⭐⭐⭐
Excellent Digital Coach
I live in a rural environment with no access to a boxing gym. This app mixes up the training well and acts as an excellent on-the-go coach.
From puffychipmunk
⭐️⭐⭐⭐⭐
Great app!
Works perfectly for me it's simple and allows me the freedom to modify my training session, definitely recommend!
From T-jockey
⭐️⭐⭐⭐⭐
Great for fitness coordination and stress
As a retired military bomb disposal type, have some stress. I bought all the apps for boxing and kickboxing as well as a cheapo heavy bag. This is the best of all the apps if you just want to work out and improve your game. Get it, use it, or stay on the bench.
From peeved shrink
⭐️⭐⭐⭐⭐
Perfect boxing app
Was the exact timer app I was looking for. No more stock iPhone timer! You can tell this was made by someone who actually fights. The shadow boxing workouts are great too!
From KKCBB
⭐️⭐⭐⭐⭐
Brilliant
I've been around boxing gyms for a few years and the only bit I've never got into is shadow boxing. This app has me hooked though, really great simple tool and I can actually feel my natural rhythm improving. Can't recommend it enough - whether you are looking for a workout or relax/cool down at the end of a day. Great free content and the subscription price is an absolute bargain. Thank you!
From @notsicknote
⭐️⭐⭐⭐⭐
Boxing
Amazing app, great way to burn calories, stay in shape and have that mental focus🔥
From Booking Dot Yeah!
⭐️⭐⭐⭐⭐
Great App for Beginners
I have been using the customized workouts with simple combinations and it has been really enjoyable. Super easy to understand the codes for combinations, even easier when they are called out to you! Loving this app and hoping to progress further with boxing!
From Ladylove2007
⭐️⭐⭐⭐⭐
Best app of its kind
Very useful to have this if you've got a space to work with and your gyms closed.
From bluecrayon123
⭐️⭐⭐⭐⭐
Simply the best boxing-workout app.
Found out about this app on reddit, and i can't simply have enough. It's easy to use, highly customizable, and clever in it's workout creation. I did not have to sub to the app to use it fully but decided to do it anyway to support the creator best i could. They listen to feedback and improve very fast, if i could give more than 5 star i definetly would, my striking skills have improved a ton since working out with the app. If you're not using it in these dark times well.. you're missing out
From Sa3vus
⭐️⭐⭐⭐⭐
Brilliant
Amazing app. Only new to boxing but using this app everyday has helped a ton. Burning workouts! Plus the bonus of learning defence (slipping, parry, blocking, rolls)
From JDAMOTOX
⭐️⭐⭐⭐⭐
Amazing
This app really pushes me and helped me a lot!! Would recommend
From Poised Goru
⭐️⭐⭐⭐⭐
5 stars well deserved
I've practice thai boxing for now 7 years. I had to move away from the gym due to the lock down. This app is amazing to keep some of the discipline I had at the gym. It is so customisable that one could be addicted to. Developers, keep doing what you do 🔥 It would be nice to have it compatible with Spotify or to include Muay thai music, eye of the tigger or some free content with the same mood 🥊
From Soffroz
⭐️⭐⭐⭐⭐
Great!
Great app, very motivating. A real sport coach!
From Sam21709698
⭐️⭐⭐⭐⭐
My new workout routine
Many efficient exercises to choose from that change from the usual home workouts I tried. I knew close to nothing about shadow boxing but this app did a good job walking me through it and made me steadily improve.
From gflandre
From the press and review sites
Some publications gave our app a try and gave their feedback.
Shadow Boxing Workout App Review
If you're ready to embrace a new kind of workout and have an interest in boxing, the Shadow Boxing Workout app gives you a way to transform your home into a boxing ring and your body into something you desire.
Great boxing apps to learn
For iOS device users, this app may come in very handy as the platform offers various ranges of workout drills and techniques to learn through training.
Top Boxing Apps
This iOS boxing app is the perfect solution to stay motivated when training on your own. It provides a lot of different exercises where the app calls out punches, but also footwork drills, punching bag workouts and more. If you want more options, you can customise it to build the perfect training for you.
Pick from many workouts
from HIIT to freestyle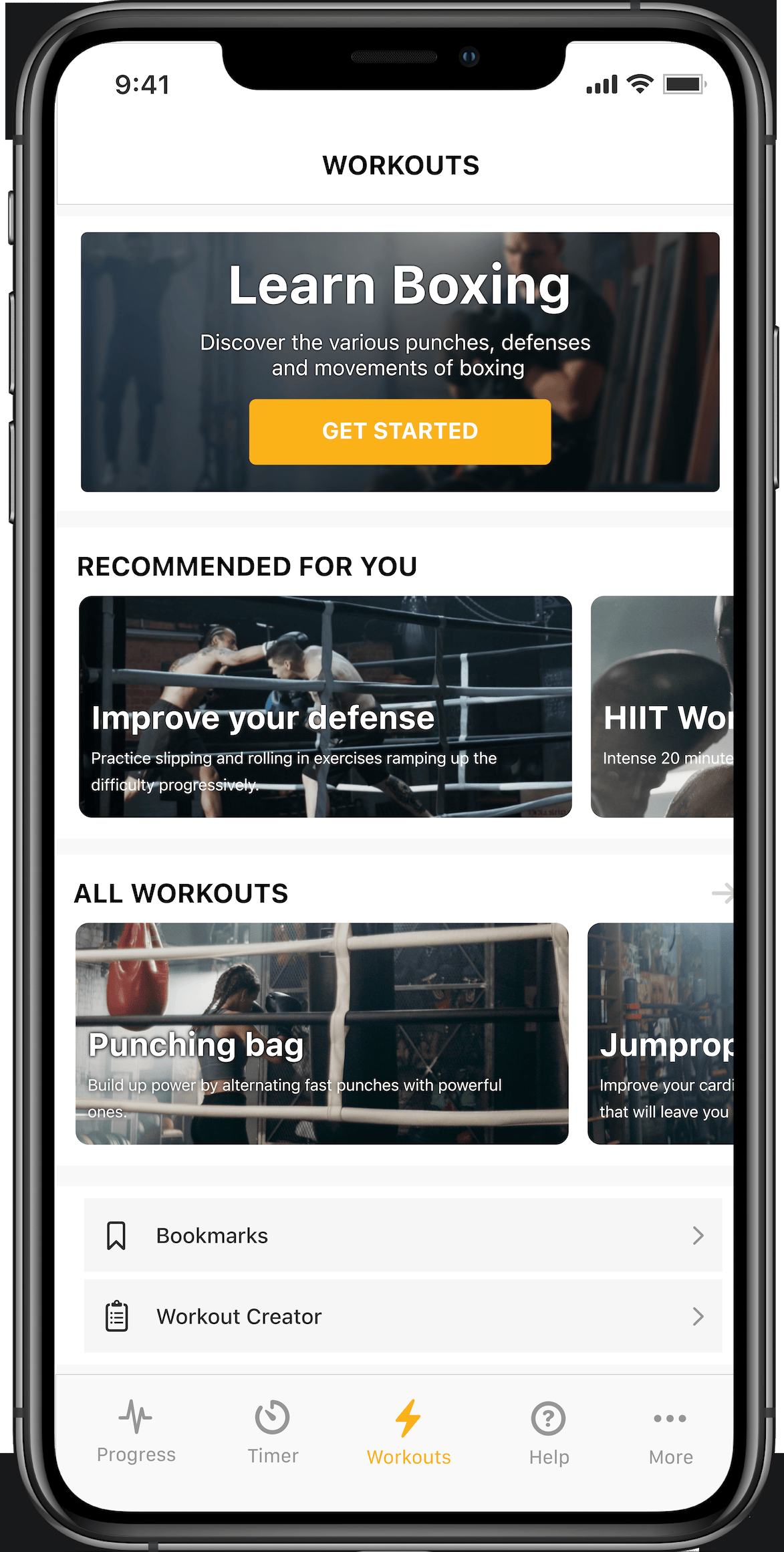 Follow audio cues
just like doing virtual pad work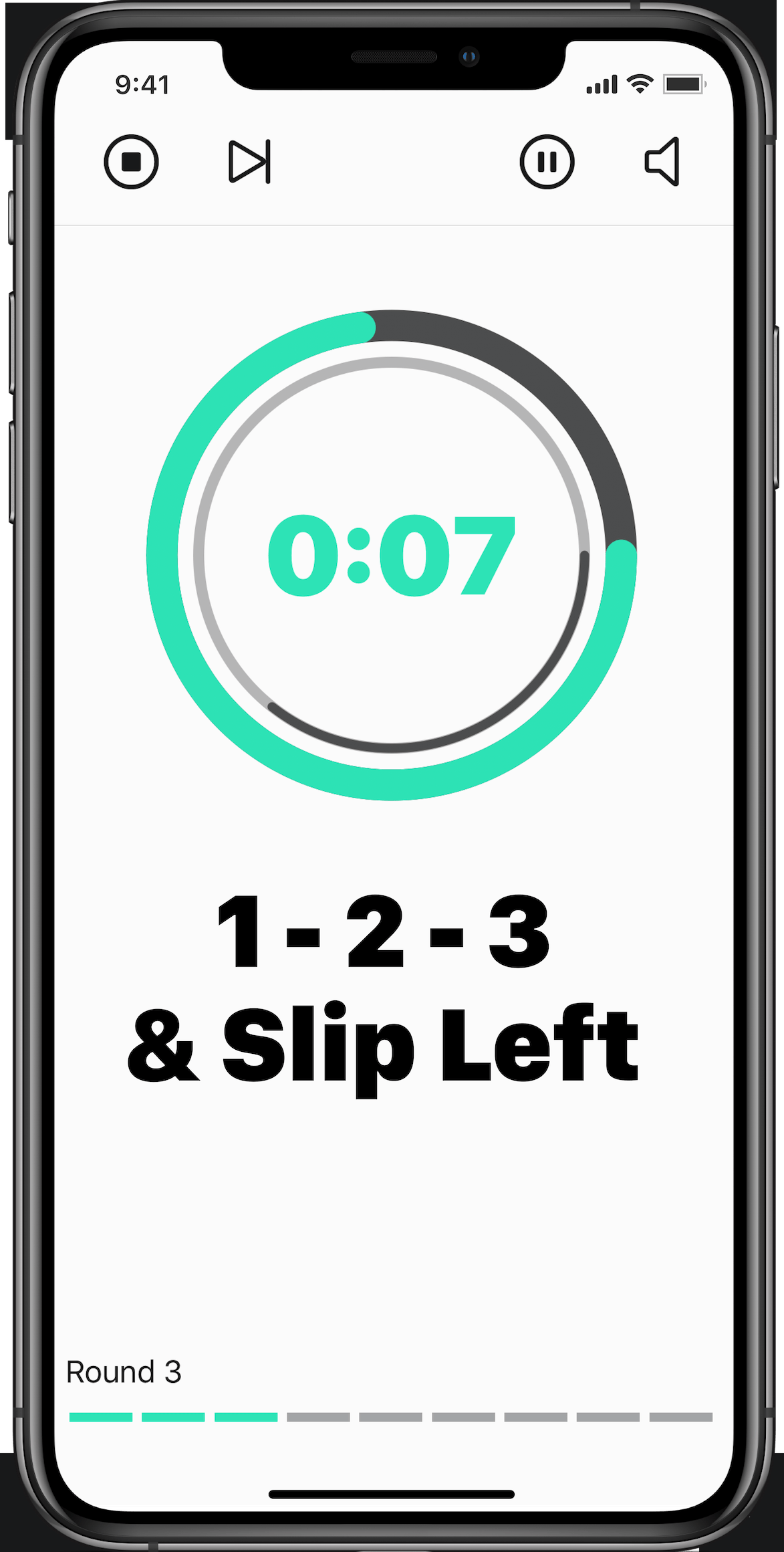 Entirely customizable
set the exercises, the intensity...